Connect with your social network account
Community rules
1. Be kind and courteous
We're all in this together to create a welcoming environment. Let's treat everyone with respect. Healthy debates are natural, but kindness is required.

2. No hate speech or bullying
Make sure everyone feels safe. Bullying of any kind isn't allowed, and degrading comments about things such as race, religion, culture, sexual orientation, gender or identity will not be tolerated.

3. Only 3D printers advertised.
Only 3D printers or directly related product may be advertised. If you post anything else it will be moderated and you will be banned.

4. Replying to posts
If you reply to a post, make sure your reply is connected with the main topic, do NOT take a topic off track.

5. All post are moderated
Every post on here is moderated - always. Don't bother joining unless you have works to share or problems to inquiry about 3D printers. That is all that will be allowed on this group.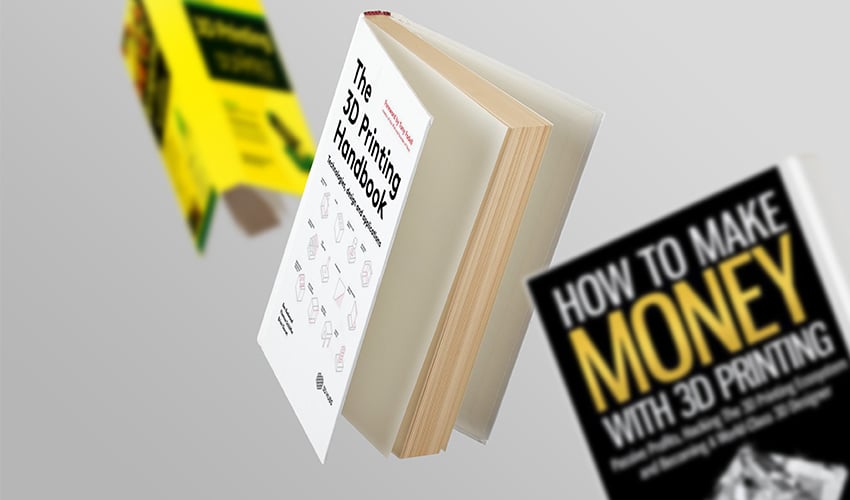 From fictional children's story to designing your first 3D printable model, everyone should be able to find some insightful knowledge about a 3D printing topic of interest!
Children's Books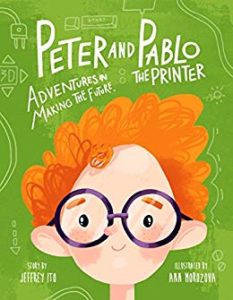 Peter And Pablo The Printer: Adventures In Making The Future


Together with Peter, who received a 3D printer as a gift from his father, children can playfully discover the value and potential impact of the technology. Pablo the Printer can print Peter not only all the toys he wants, but also his new best friend, the blue dog Rocky. However, Peter also learns that although Pablo can print anything, he shouldn't print everything. Even though technology has brought us amazing things, it will not be able to replace social interaction and communication in the modern world.

'Build a Better Book' Project


Build a Better Book from the University of Colorado Boulder is a project about the collaboration between schools and library maker spaces to develop and produce integrative media for children and young people, such as picture books, games and graphics. Using tools such as 3D printers, laser cutters, and handicraft materials, children create books, games, and STEM graphics (STEM includes, similar to MINT, the subjects of science, engineering, and mathematics) with tactile and acoustic functions. These products have been developed by and for young people with visual impairments and other physical and mental disabilities. Through the project, middle and high school students develop technological skills while simultaneously making books and other products for the blind.

Created BY Carlota V. In 3dnatives.com
3D Printing Books for Adults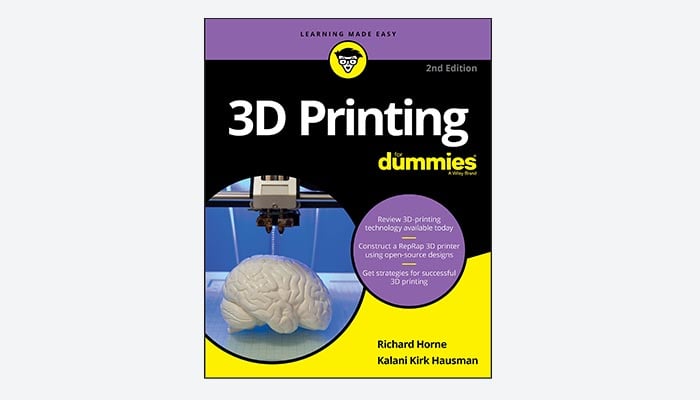 3D Printing for Dummies, 2nd Edition


3D Printing for Dummies by Kalani K. Hausman and Richard Horne has been revised and a second edition published! It provides you with all the information you need to immerse yourself in the world of 3D printing. You will learn what are the different types of 3D printers and which methods of modeling you can use, depending on the software. You will learn more about 3D scanners and photogrammetry, but also materials such as plastic, concrete, wax, glass, metal or even chocolate. Get to know the many applications of 3D printing, whether in the medical field for artificial organs or prostheses, in the manufacture of things such as clothing, toys and furniture or even in the food industry. Print prototypes of your product to perfection before production and build your own self-printing 3D printer are all things you can learn in 3D Printing for Dummies!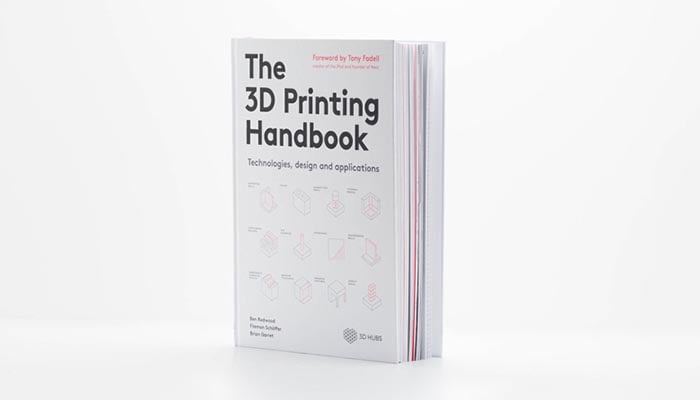 3D Hubs' 3D Printing Handbook


3D Hubs is a recognised player in the 3D printing industry and has made it its mission to network various local 3D printing services with users looking to develop their project. In this way, they can offer a multitude of additive manufacturing technologies at a better price and with better accessibility. To get closer to users in 2018, after months of work and research, the 3D Printing Handbook offers a comprehensive guide for students, engineers, architects, designers, etc. and helps everyone who wants to enter the additive manufacturing world. It contains more than 300 pages of photos, real-world examples, industry data, and more to make you an expert in 3D printing.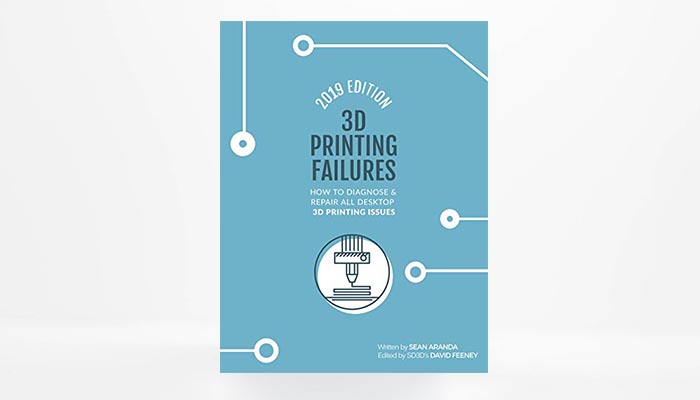 3D Printing Failures


The new edition of '3D Printing Failures: How to diagnose and repair ALL desktop 3D printing issues' covers, as its name implies, anything that could make you fail at 3D printing. It contains 8 new chapters compared to the last edition full of practical advice from writers Sean Aranda and David Feeney who both have tremendous experience of successful 3D printing. This book is designed for people with no experience or a good degree of experience in 3D printing to continuously achieve consistent clean prints!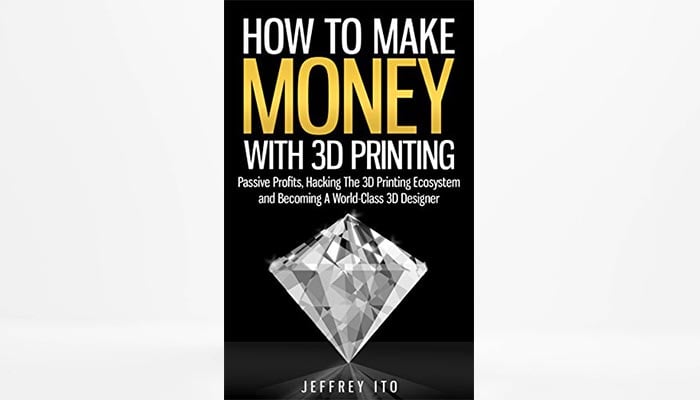 How to make money with 3D printing


Many people know what 3D printing is, however not many people know how to create 3D models or use a 3D printer. Just like many growing and innovative technologies, as the quality, speed and costs are optimised, the adoption and potential uses start to spread and flourish. In his book "How to make money with 3D printing", Jeffrey Ito develops on the idea of 'hacking the 3D printing ecosystem and becoming a world-class 3D designer'. He goes into detail about all you need to know to become an expert in 3D printing technologies and monetise from this expertise. Jeffrey is a graduate of the University of Southern California in Industrial & Systems Engineering and young entrepreneur who has a passion for 3D printing and is keen to share the keys to making it successfully in this growing industry.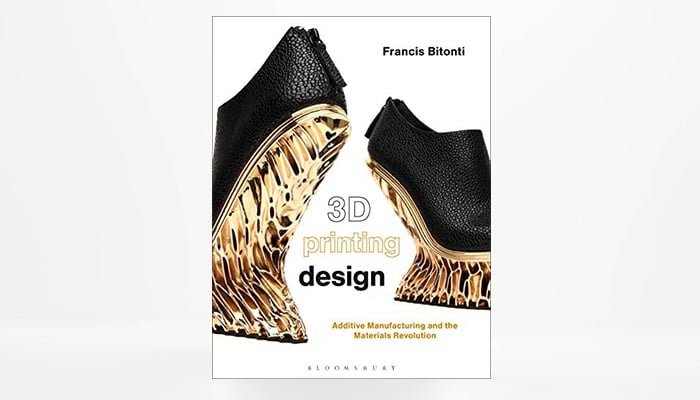 3D Printing Design


The 3D Printing Design book has been written to give both designers and industry leaders access to the conceptual and practical knowledge needed to participate in the cultural and social transformation of the fashion industry. It is organised around three key topics: materials/production technologies; computational geometry/simulation; and design methodologies. 3D Printing for Fashion will provide both design students and industry professionals with the know-how, skills and confidence needed to critically engage with a rapidly evolving design landscape of tools, materials and software applications. The book is full of project-driven step-by-step tutorials and aims to explain in simple terms complex design and manufacturing processes through interviews with leaders in the design and 3D printing industries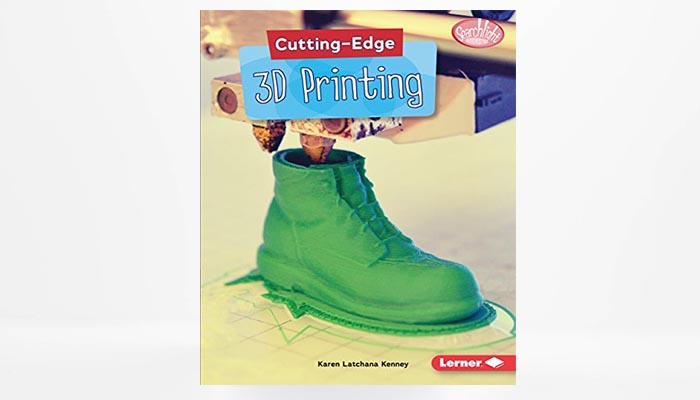 Cutting Edge 3D Printing


Programmers and scientists have figured out a way to make three-dimensional versions of almost anything they can design on a computer. This title covers the latest, greatest advances in 3D printing. From how it works, to how it's used in homes, schools, and workplaces! It is a very accessible book with up-to-date photos to make anyone interested or not in 3D printing involved!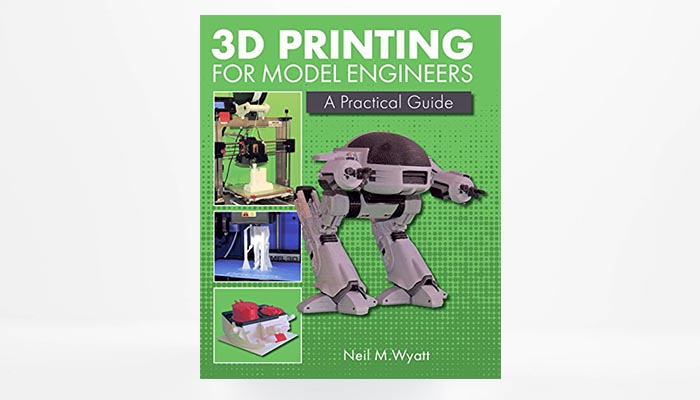 3D Printing for Model Engineers


3D Printing for Model Engineers is a practical guide that provides a truly comprehensive guide to 3D printing in the context of creating engineering-based hobbies. It covers using 3D Computer Aided Design; 3D printing materials and best practice; joining and finishing 3D printed parts; making your own metal castings from 3D printed parts and building your own 3D printer!

Did one of these books spark your interest? Let us know in a comment below or on our Facebook and Twitter pages! Sign up for our free weekly Newsletter here, the latest 3D printing news straight to your inbox!