Connect with your social network account
Community rules
1. Be kind and courteous
We're all in this together to create a welcoming environment. Let's treat everyone with respect. Healthy debates are natural, but kindness is required.

2. No hate speech or bullying
Make sure everyone feels safe. Bullying of any kind isn't allowed, and degrading comments about things such as race, religion, culture, sexual orientation, gender or identity will not be tolerated.

3. Only 3D printers advertised.
Only 3D printers or directly related product may be advertised. If you post anything else it will be moderated and you will be banned.

4. Replying to posts
If you reply to a post, make sure your reply is connected with the main topic, do NOT take a topic off track.

5. All post are moderated
Every post on here is moderated - always. Don't bother joining unless you have works to share or problems to inquiry about 3D printers. That is all that will be allowed on this group.
3D printing has had a huge impact on all kinds of objects… even action figures. Big brands like DC Comics have even signed deals with 3D printing companies to print some of their figurines. But since 3D printing is all about customization it is also the perfect technology to create your own action figure. Here's how it's done!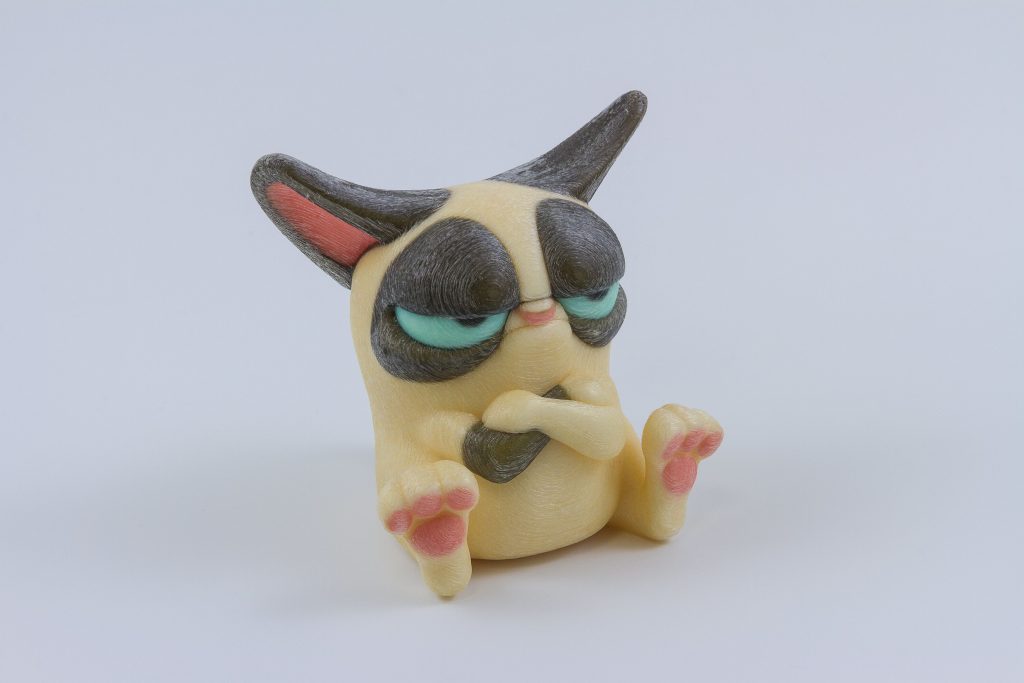 That Darn Cat by Matt Bagshaw in Multicolor+


There are several ways you can create your own action figure or fantasy character. It could be something of your own invention or it could even be yourself – with the help of 3D scanning. In this blog post we will give a broad overview about the different ways you can get your own 3D-printed miniature figurine, whether you decide to sculpt it yourself, start with a file from the web, or need a 3D scan of yourself.

Start from scratch: If you want to create your own action figurine or fantasy miniature from scratch you probably need to look into digital sculpting. CAD software that is intended for creating 3D models of mechanical parts or architectural models won't help you a lot – the result will simply be too edgy and non-organic. Luckily there is specialized digital sculpting software out there – and there are quite a few decent programs that come for free.
Sculptris: Sculptris is a great place to start your first digital sculpting experience. The learning curve and user interface are fairly simple. This program now belongs to Pixologic, a company known for its expertise when it comes to cutting-edge digital sculpting solutions. Oh, and best of all: it's completely free!
Meshmixer: Meshmixer, a free sculpting program from Autodesk, is also a great solution for beginners. While the sculpting tools don't really hold up to those of Sculptris, Meshmixer is perfect for preparing your model for 3D printing. That's why many 3D artists work with several programs and use Meshmixer to give their model the 'finishing touches' before it goes to the printer
ZBrush: This is the 'tour-de-force' when it comes to digital sculpting. Most professionals use this software since it is by far the most powerful out there. ZBrush comes from the same company that brought you Sculptris, but offers its users a much wider range of tools. Experts claim that this power and design freedom involves a somewhat steeper learning curve than in other programs
Other software with sculpting modes: There are other popular 3D modeling programs that come with sculpting modules like MODO (premium programs) or Blender (freeware). However, these programs were not originally intended for those kinds of operations and lack some of the features that dedicated digital sculpting software has to offer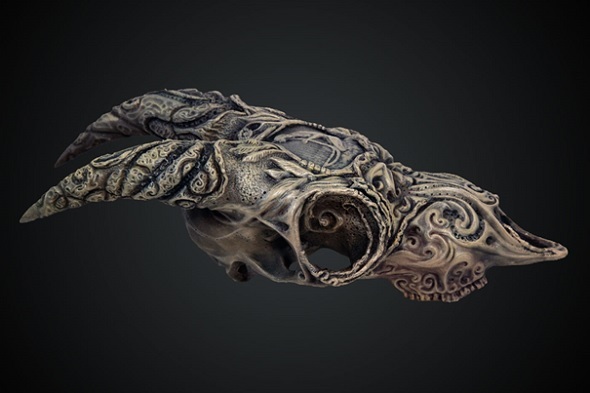 The goat skull by Jody Garrett was created with powerful sculpting software ZBrush
Created by Fabian in i.materialise.com