Connect with your social network account
Community rules
1. Be kind and courteous
We're all in this together to create a welcoming environment. Let's treat everyone with respect. Healthy debates are natural, but kindness is required.

2. No hate speech or bullying
Make sure everyone feels safe. Bullying of any kind isn't allowed, and degrading comments about things such as race, religion, culture, sexual orientation, gender or identity will not be tolerated.

3. Only 3D printers advertised.
Only 3D printers or directly related product may be advertised. If you post anything else it will be moderated and you will be banned.

4. Replying to posts
If you reply to a post, make sure your reply is connected with the main topic, do NOT take a topic off track.

5. All post are moderated
Every post on here is moderated - always. Don't bother joining unless you have works to share or problems to inquiry about 3D printers. That is all that will be allowed on this group.
There are common software tools that make it easier to 3D print a design— and that all designers should know about. 3D Design software can be categorized according to how it works and is used: "sculpting," "building," "scanning," etc. But a designer's project needs might overlap, so there are commonly available tools that all designers can use and benefit from: wall thickening, subdivide (i.e. smoothing), symmetry, sculpt, and "boolean"/"hole making."

These tools aren't available in every 3D design software package, but just knowing that they exist saves time. Once you know what type of tool you need for a project, you can seek out the design software that has it— just as you would "seek" pizza at a pizza parlor, and sushi at a sushi bar.

Read on for how wall thickening, subdivide (i.e. smoothing), symmetry, sculpt, and "boolean"/"hole making" work— and for free software packages with those features.

Basic Overview: 3D Design Terminology diagram featuring polygon, vertex, and mesh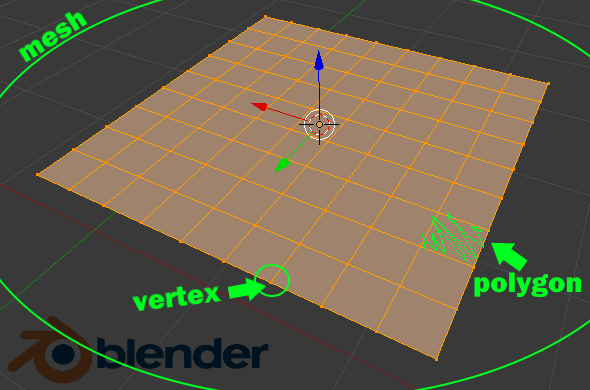 When all else fails, bluff with this.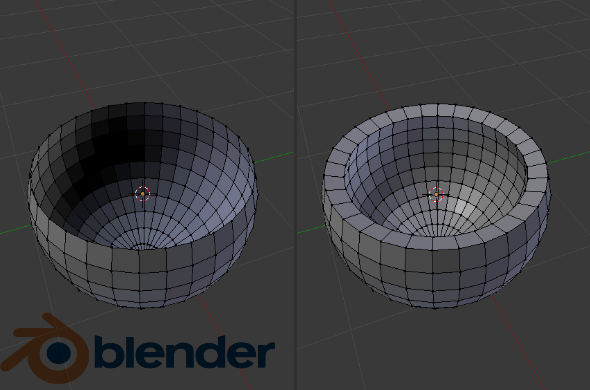 Wall thickening tools such as "solidify" do not usually work well on surfaces that have too complex geometry or that already have wall thickness. You cannot, for example, use this tool twice on the same model without making a mess.
Wall thickening


Increasing the size of your model can increase wall thickness (if it has wall thickness to begin with), but there is also another way. Most design software packages include tools that automatically "thicken" or "solidify" surfaces to create wall thickness. As a general rule, you don't have to "build walls" unless your design's "inside" is radically different from its "outside."

"Solidify" and thickening tools work best on models that have simple, clean geometry (i.e. not too many vertices) and no wall thickness.

One way to create wall thickness is on Blender, via the Solidify modifier:
1. Import your model: Delete the default cube, select "File" from the top menu, and then click "Import."
2. Select the model (once it appears on your screen) by right clicking it.
3. Solidify: Left click on the wrench in the bottom right menu. Click "Solidify" on the drop down menu that appears. Enter in the wall thickness you want.
4. Hit "apply" to create wall thickness (or else it's just a pretty preview.) For best results, use "solidify" on a mesh with no thickness whatsoever— and with relatively few vertices, squares, or polygons.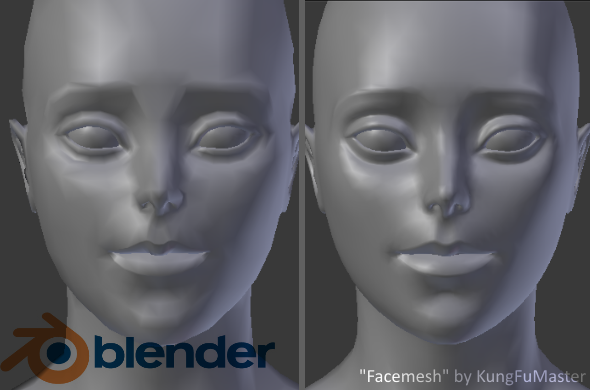 Subdivision automatically smooths rough blocky or rough surfaces. It's best to work with as few polygons, squares, and/or vertices as possible, and then subdivide as your final step.
Created by Roxy in i.materialise.com