Connect with your social network account
Community rules
1. Be kind and courteous
We're all in this together to create a welcoming environment. Let's treat everyone with respect. Healthy debates are natural, but kindness is required.

2. No hate speech or bullying
Make sure everyone feels safe. Bullying of any kind isn't allowed, and degrading comments about things such as race, religion, culture, sexual orientation, gender or identity will not be tolerated.

3. Only 3D printers advertised.
Only 3D printers or directly related product may be advertised. If you post anything else it will be moderated and you will be banned.

4. Replying to posts
If you reply to a post, make sure your reply is connected with the main topic, do NOT take a topic off track.

5. All post are moderated
Every post on here is moderated - always. Don't bother joining unless you have works to share or problems to inquiry about 3D printers. That is all that will be allowed on this group.
Sculpt


Sculpting tools are increasingly being included in more technical builder-style software. If you want to gently "nudge" or pull at vertices for a more organic look, check for a sculpt tool menu. If your software of choice is anything like Trimble SketchUp, you might not find one. In that case, you can use Blender's sculpt menu to gently sculpt without significantly altering your vertices.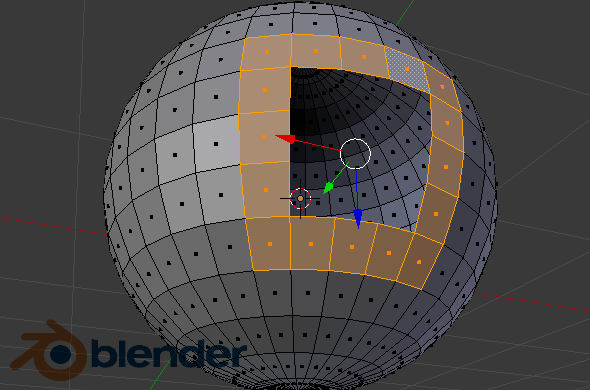 This is not a boolean. This hole was made from squares, and I deleted the inside. A lot of boolean tools don't work on complex meshes, so "building a hole" instead of "breaking a hole" might be the best idea for your model.
"Boolean"/"Hole Making"


Most free boolean (i.e. hole making) features don't work as well as professional ones.

A lot of free 3D design software, including Meshmixer and Blender, have boolean features that work in simple models with few vertices, but crash or don't function as nicely on more complex surfaces.

On Blender, one workaround is to "build" a hole instead of "breaking" a hole. To "build" a hole, align your vertices into the shape of a hole, or as squares around a center square/polygon. Delete the center square, and then thicken the strcture by using a thicken modifier. Of course, this won't help if your model has bad topology or too many vertices/squares/triangles/polygons.

Meshmixer has a "pattern" boolean feature that makes several printable holes at the same time. No building needed. It functions best on models with simple topology or relatively few vertices/squares/triangles/polygons– using it on a complex surface results in lag, and the results usually aren't as nice.

To access the pattern feature on Meshmixer, click the "EDIT" button and select "Making Pattern:"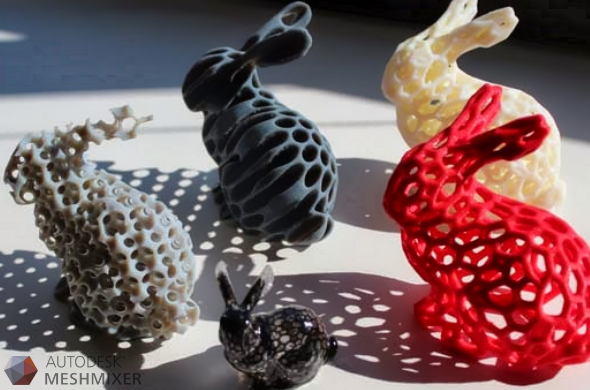 This is what patterns look like when printed. To access this feature on Meshmixer: EDIT => MAKE PATTERN.



Which time-saving 3D print software tools do you like best?
Created by Roxy in i.materialise.com