Connect with your social network account
Community rules
1. Be kind and courteous
We're all in this together to create a welcoming environment. Let's treat everyone with respect. Healthy debates are natural, but kindness is required.

2. No hate speech or bullying
Make sure everyone feels safe. Bullying of any kind isn't allowed, and degrading comments about things such as race, religion, culture, sexual orientation, gender or identity will not be tolerated.

3. Only 3D printers advertised.
Only 3D printers or directly related product may be advertised. If you post anything else it will be moderated and you will be banned.

4. Replying to posts
If you reply to a post, make sure your reply is connected with the main topic, do NOT take a topic off track.

5. All post are moderated
Every post on here is moderated - always. Don't bother joining unless you have works to share or problems to inquiry about 3D printers. That is all that will be allowed on this group.
Some 3D printing processes will require what is known as support. Since we cannot print into thin air and the laws of physics and gravity also account for 3D printing, some objects with overhanging parts need support structure. In this blog post you will discover which materials use support structure, what this means for you as a customer, and how you can remove support structure from resin prints yourself.
When do you need to design and remove support structure?


If you order through online services like i.materialise the short answer is: you never have to design support structure. Most of our materials (especially those that use power-based technologies like laser sintering) work completely without support structures. Some other technologies, such as resin-based stereolithography or filament-based FDM printers do need support. However, online services automatically design support structures when necessary and trained personnel remove them after the printing process.

However, there is one exception to this rule. In order to make your prints cheaper, you can order prints in Standard Resin "with support structure" at i.materialise. This means less manual work for us, and low-budget prints for you. If you don't feel comfortable to remove the support yourself, you can choose the option "without support structure".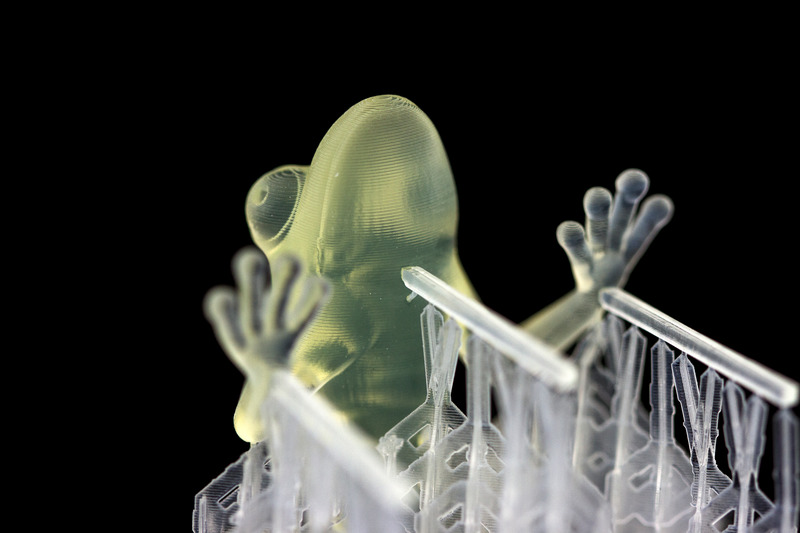 A Standard Resin 3D print with support structure.
General tips for removing 3D-printed support structure
First of all, a general reminder: work slowly and cautiously when removing support structure. Thin and detailed Standard Resin parts are much more brittle than thick and solid ABS parts. So, caution and precision are key
Before you work on your main print, make sure to start with a test piece or with the least visual part of your model
Support structure that was added by i.materialise is generated with high-end software that automatically designs and attaches those lightweight structures to your print. The support is typically connected to the print with very thin connection parts. It is advised to cut off the support very close to the actual print. This will make sanding the part much easier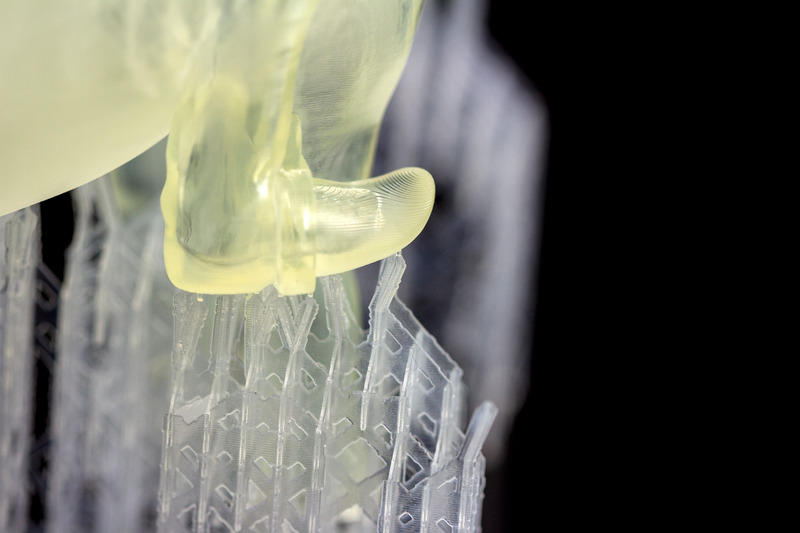 The connecting parts between the design and rest of the support structure for Standard Resin are very thin by default.
Created by Fabian in i.materialise.com