Connect with your social network account
Community rules
1. Be kind and courteous
We're all in this together to create a welcoming environment. Let's treat everyone with respect. Healthy debates are natural, but kindness is required.

2. No hate speech or bullying
Make sure everyone feels safe. Bullying of any kind isn't allowed, and degrading comments about things such as race, religion, culture, sexual orientation, gender or identity will not be tolerated.

3. Only 3D printers advertised.
Only 3D printers or directly related product may be advertised. If you post anything else it will be moderated and you will be banned.

4. Replying to posts
If you reply to a post, make sure your reply is connected with the main topic, do NOT take a topic off track.

5. All post are moderated
Every post on here is moderated - always. Don't bother joining unless you have works to share or problems to inquiry about 3D printers. That is all that will be allowed on this group.
Are objects from photos 3D printable? Recently, a new app made quite a stir: Smoothie-3D promised to provide an easy modeling tool that gets you from a single photo to a printable 3D model. Now we put the app to the test: we converted a photo to a 3D model and printed it!
Finding software for converting a photo to a 3D model


One of the highest bars to pass to enter the world of 3D printing is learning how to create a 3D model. While online printing service like i.materialise facilitate the printing process itself, it often seems that there's no way around 3D modeling.

But now the new modeling application Smoothie-3D offers a simple solution: A free online tool that makes creating 3D models as easy as possible and promises users a simple 'Photo to 3D' experience. No prior modeling expertise or software download is required. All you need is a single picture of the object you want to 3D print.
Getting the right picture for your 3D model


First, we looked for a picture of a squirrel and found this one. It would be an image that was taken from the side, as it makes modeling much easier. It should also be a photo that looks similar on the other (hidden) site of the object. That's why this photo of a squirrel is great: we know that its looks the same from both sites.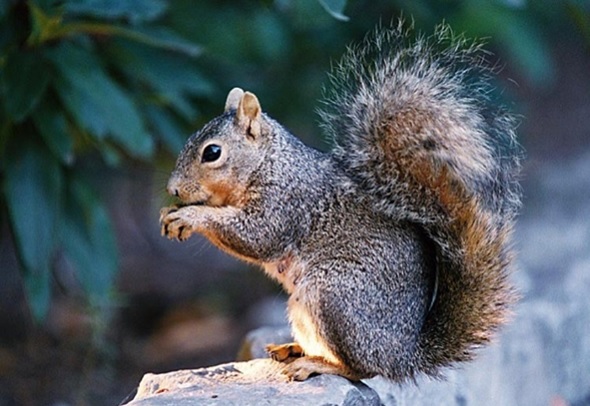 We then went to Smoothie-3D.com, logged in, and added the image by clicking on "Image" and "Add".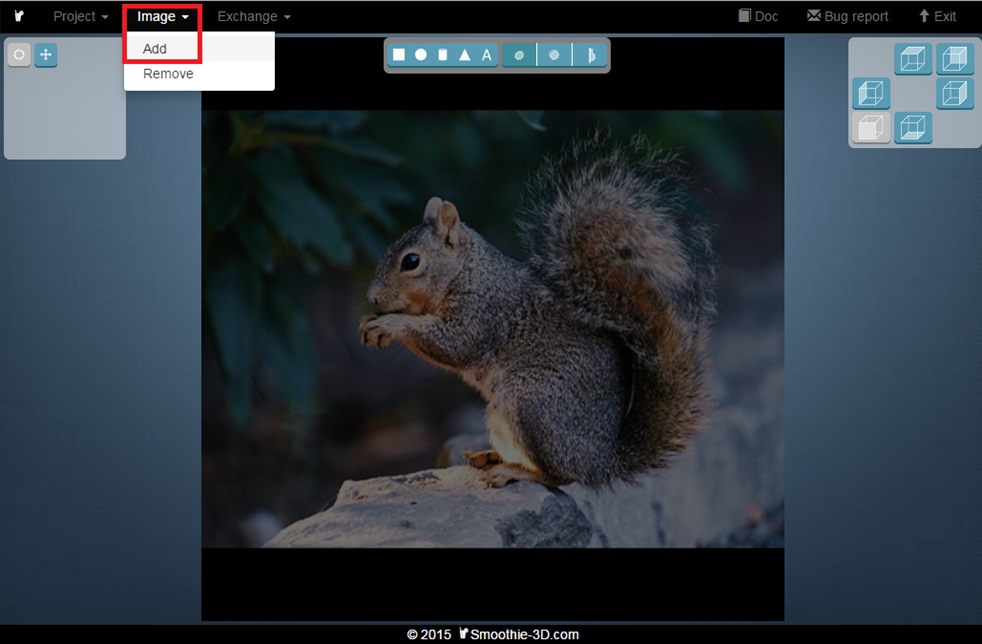 Turn your photo into a 3D model


So let's get started with the modeling part. We now needed to draw a little: we drew the outlines of the squirrel and its body parts. The app turned these parts into a textured 3D model. When you are familiar with the interface and buttons this process only takes a few minutes. Take a look at the video below on how to draw the outlines of the squirrel and how to turn it into a 3D model:


When you use Smoothie 3D for the first time and are not familiar with its modeling tools, it might take a while to figure out how it works. We put together this screenshot that explains all the important tools you might need: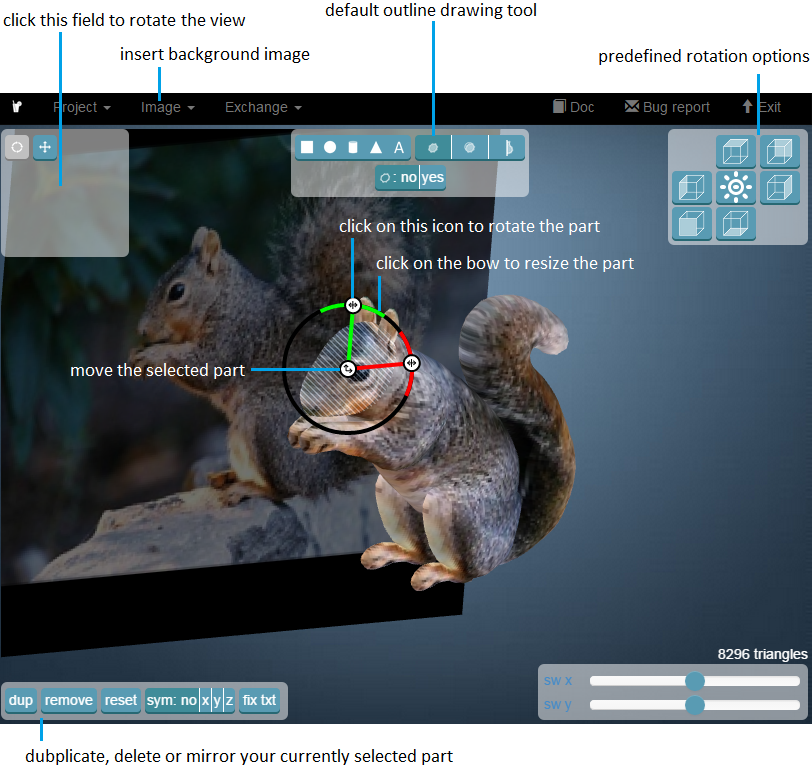 Created by Fabian in i.materialise.com