Connect with your social network account
Community rules
1. Be kind and courteous
We're all in this together to create a welcoming environment. Let's treat everyone with respect. Healthy debates are natural, but kindness is required.

2. No hate speech or bullying
Make sure everyone feels safe. Bullying of any kind isn't allowed, and degrading comments about things such as race, religion, culture, sexual orientation, gender or identity will not be tolerated.

3. Only 3D printers advertised.
Only 3D printers or directly related product may be advertised. If you post anything else it will be moderated and you will be banned.

4. Replying to posts
If you reply to a post, make sure your reply is connected with the main topic, do NOT take a topic off track.

5. All post are moderated
Every post on here is moderated - always. Don't bother joining unless you have works to share or problems to inquiry about 3D printers. That is all that will be allowed on this group.
How do I create a hollow model in my 3D modeling software?


Each and every 3D modeling software works differently, so hollowing a 3D model is easier in some programs than in others. We'll take a look at some examples here nevertheless.

One program with an easy-to-use hollowing function is 123D Design. It can hollow any shape by clicking on 'modify' and 'shell'. You can then select how big the hollowed space will be and how thick the walls will remain.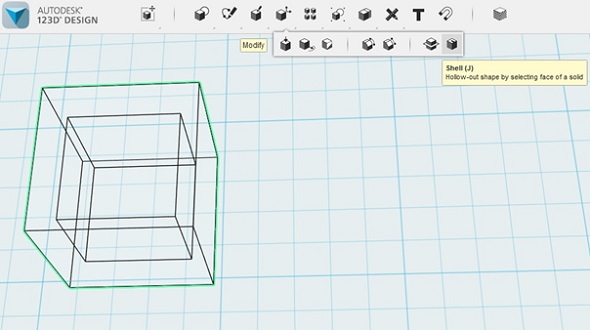 In other programs, like SketchUp, it's a bit more complicated. An easy way is to start with a 2-dimensional rectangle and use the 'offset' function. This will create a rectangle within the rectangle. Delete this space and you'll have an empty space in your rectangle (left-hand side in the image below). You can then 'pull' this 2D shape into a 3D object (right-hand side in the image below). In a final step, you can add 'walls' at the top and bottom of the design.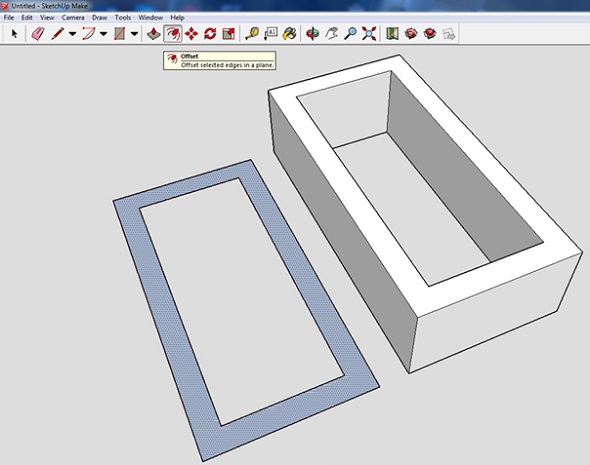 Probably the easiest way to get a hollow model is by downloading the free Autodesk software Meshmixer. Insert your 3D file, select 'edit' and 'hollow' and you will have immediate results.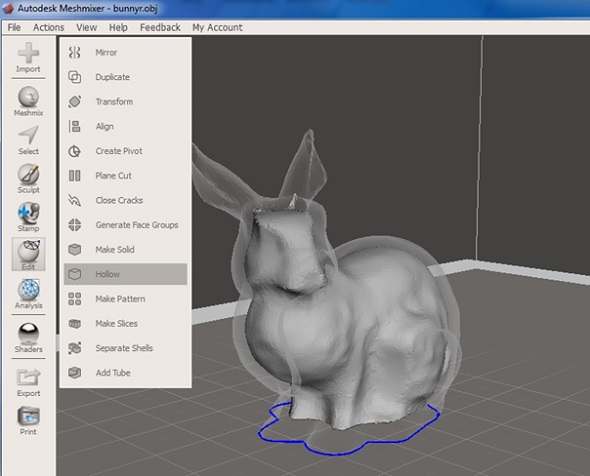 Why do I need escape holes?


As already pointed out, our 3D prints are created layer by layer. With a hollow interior, this means that 3D printing materials can get trapped inside the object. A hollow model full of trapped powder is in danger of deforming. Escape holes are recommended for getting 'trapped' 3D printing material out of your 3D print. We typically use pressurized air for cleaning the excess powder off.


escape holes for saving money with 3d printing


Now the questions remain how many escape holes a print needs and how big they need to be. And once again there is no universal answer to this: it all depends on the 3D printing material and the size of your print.

Let's take a look at some examples: while we recommend at least two escape holes for multicolor prints, you should design more holes than that for gold, silver, brass, and bronze prints. While an escape hole with a diameter of at least 1.5 mm is fine for gold and silver prints, the openings for a ceramic object need to be at least 10 mm big. Once again, taking a look at the individual design guides will provide you with all the answers.