Connect with your social network account
Community rules
1. Be kind and courteous
We're all in this together to create a welcoming environment. Let's treat everyone with respect. Healthy debates are natural, but kindness is required.

2. No hate speech or bullying
Make sure everyone feels safe. Bullying of any kind isn't allowed, and degrading comments about things such as race, religion, culture, sexual orientation, gender or identity will not be tolerated.

3. Only 3D printers advertised.
Only 3D printers or directly related product may be advertised. If you post anything else it will be moderated and you will be banned.

4. Replying to posts
If you reply to a post, make sure your reply is connected with the main topic, do NOT take a topic off track.

5. All post are moderated
Every post on here is moderated - always. Don't bother joining unless you have works to share or problems to inquiry about 3D printers. That is all that will be allowed on this group.
Kame the Quadruped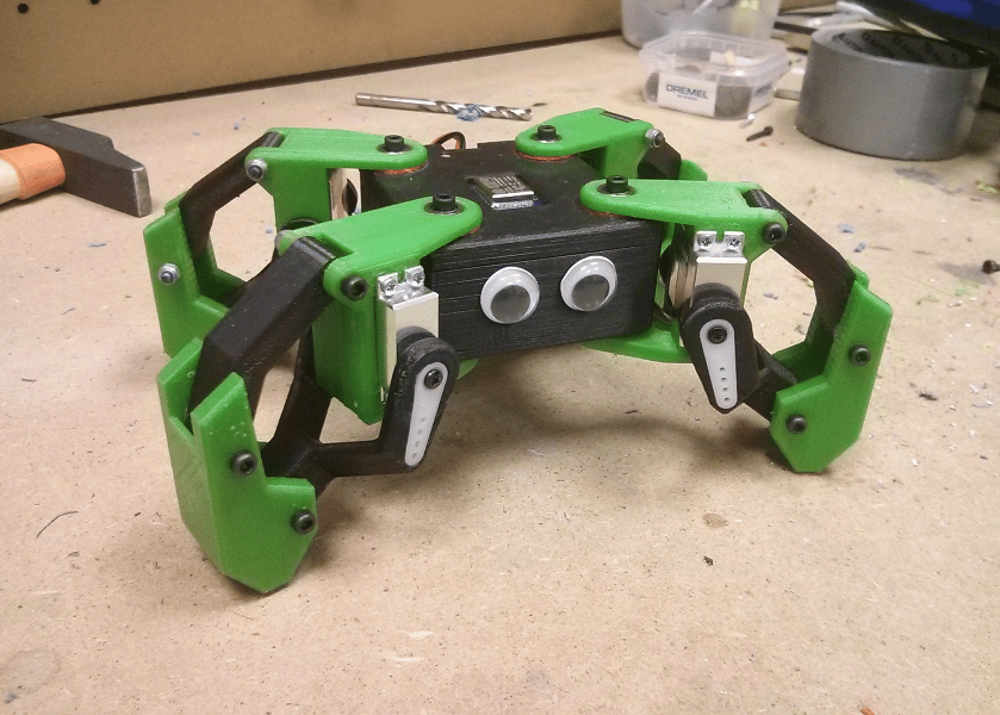 Kame is all about movement (Source: Hackaday)


Kame is a 3D printed robot designed in FreeCAD that takes the form of a little quadruped. The 3D printed parts are done in PLA and it was developed to study different gaits and algorithms for generating them.

Based on an ESP8266 WiFi module, it has eight servos (two per leg) and a small LiPo battery. It can be programmed with Arduino, and to see it marching towards you with steely purpose is both impressive and terrifying.

For more information, including full FreeCAD sources and source code, check out its GitHub repository. The Hackaday page also has detailed build instructions.