Connect with your social network account
Community rules
1. Be kind and courteous
We're all in this together to create a welcoming environment. Let's treat everyone with respect. Healthy debates are natural, but kindness is required.

2. No hate speech or bullying
Make sure everyone feels safe. Bullying of any kind isn't allowed, and degrading comments about things such as race, religion, culture, sexual orientation, gender or identity will not be tolerated.

3. Only 3D printers advertised.
Only 3D printers or directly related product may be advertised. If you post anything else it will be moderated and you will be banned.

4. Replying to posts
If you reply to a post, make sure your reply is connected with the main topic, do NOT take a topic off track.

5. All post are moderated
Every post on here is moderated - always. Don't bother joining unless you have works to share or problems to inquiry about 3D printers. That is all that will be allowed on this group.
LittleBots: Buddy the Social Robot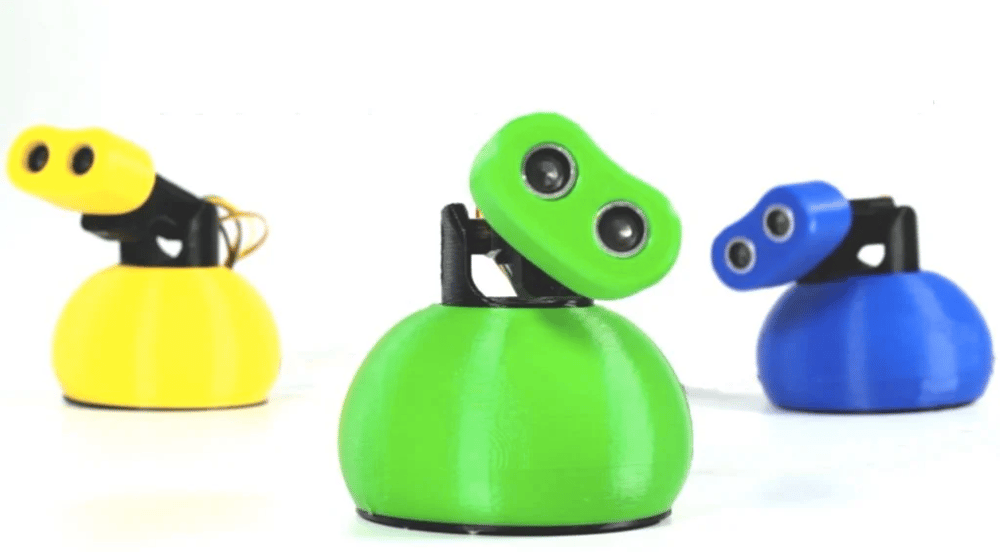 These cute Buddy robots are social creatures (Source: LittleBots via Instructables)


It's our last robot on the list that's by LittleBots, but it's a departure from their robot arms. Introducing Buddy, an adorable, simple, DIY "social" robot.

Fully 3D printed and controlled with a programmable Arduino, Buddy is meant to be an introduction to social robotics. Buddy uses only an ultrasonic sensor to "see" and interact with the world. Even though Buddy only has three points of articulation, it's very expressive.

You can download the files to print yourself ($20) or you can order the kit ($69) from the LittleBots website.
Created By Kevin Schultz