Connect with your social network account
Community rules
1. Be kind and courteous
We're all in this together to create a welcoming environment. Let's treat everyone with respect. Healthy debates are natural, but kindness is required.

2. No hate speech or bullying
Make sure everyone feels safe. Bullying of any kind isn't allowed, and degrading comments about things such as race, religion, culture, sexual orientation, gender or identity will not be tolerated.

3. Only 3D printers advertised.
Only 3D printers or directly related product may be advertised. If you post anything else it will be moderated and you will be banned.

4. Replying to posts
If you reply to a post, make sure your reply is connected with the main topic, do NOT take a topic off track.

5. All post are moderated
Every post on here is moderated - always. Don't bother joining unless you have works to share or problems to inquiry about 3D printers. That is all that will be allowed on this group.
Randy Sarafan: Simple 3D Printed Robot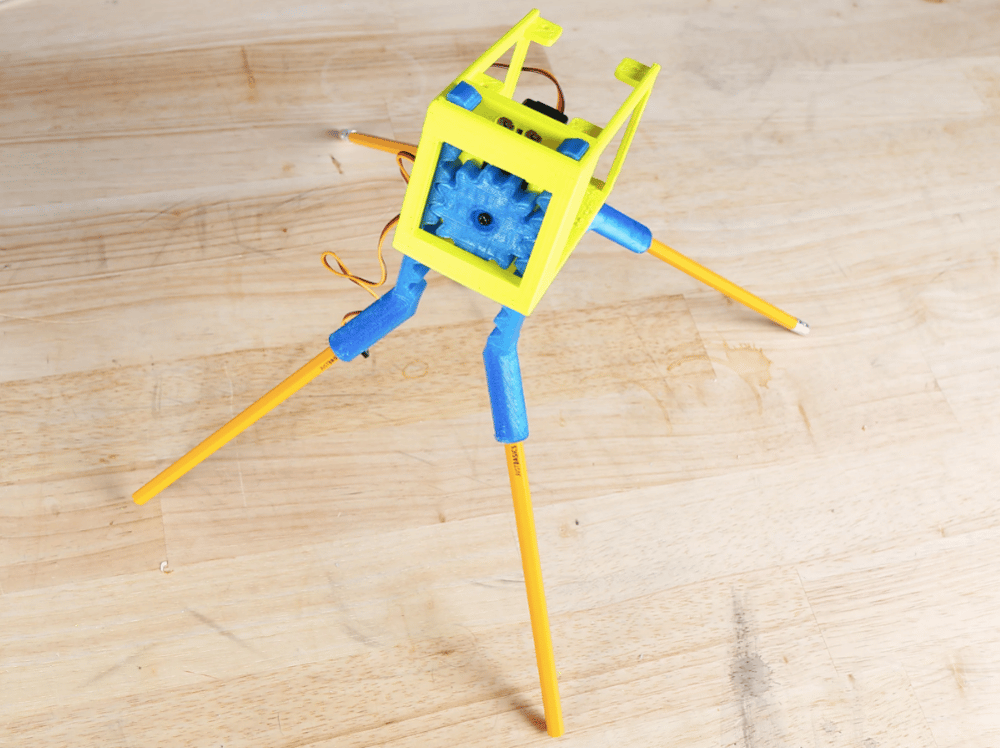 This quadro-ped robot uses pencils as legs (Source: randofo via Instructables)


When it comes to building things, Randy Sarafan is sort of a maker legend. He founded the Instructables Design Studio, has over 300 Instructables, and wrote the books Simple Bots, the classic 62 Projects to Make with a Dead Computer, and the forthcoming (October 2020) Robots for Kids.

His untitled 3D printed robot is fairly easy to print and assemble, plus it's programmable and can walk. You just need a 3D printer, servos, an Arduino, a 9-volt battery, some nuts and bolts, and four pencils. He gives you detailed instructions of each step on the Instructable page.
Created By Kevin Schultz