Connect with your social network account
Community rules
1. Be kind and courteous
We're all in this together to create a welcoming environment. Let's treat everyone with respect. Healthy debates are natural, but kindness is required.

2. No hate speech or bullying
Make sure everyone feels safe. Bullying of any kind isn't allowed, and degrading comments about things such as race, religion, culture, sexual orientation, gender or identity will not be tolerated.

3. Only 3D printers advertised.
Only 3D printers or directly related product may be advertised. If you post anything else it will be moderated and you will be banned.

4. Replying to posts
If you reply to a post, make sure your reply is connected with the main topic, do NOT take a topic off track.

5. All post are moderated
Every post on here is moderated - always. Don't bother joining unless you have works to share or problems to inquiry about 3D printers. That is all that will be allowed on this group.

Switch off the machine.

Adjust the print-bed.

Lower the nozzle manually and adjust the height between the nozzle and print-bed.

It is important that the space between nozzle and print-bed is the same at all corners about the thickness of a piece of paper. The correct distance will follow later in this process.

Place the probe on the (cold) nozzle.


Press LEVEL-AUTO (A message about 50 degrees Celsius follows.) If the nozzle is below 50 C press the OK bar in that message)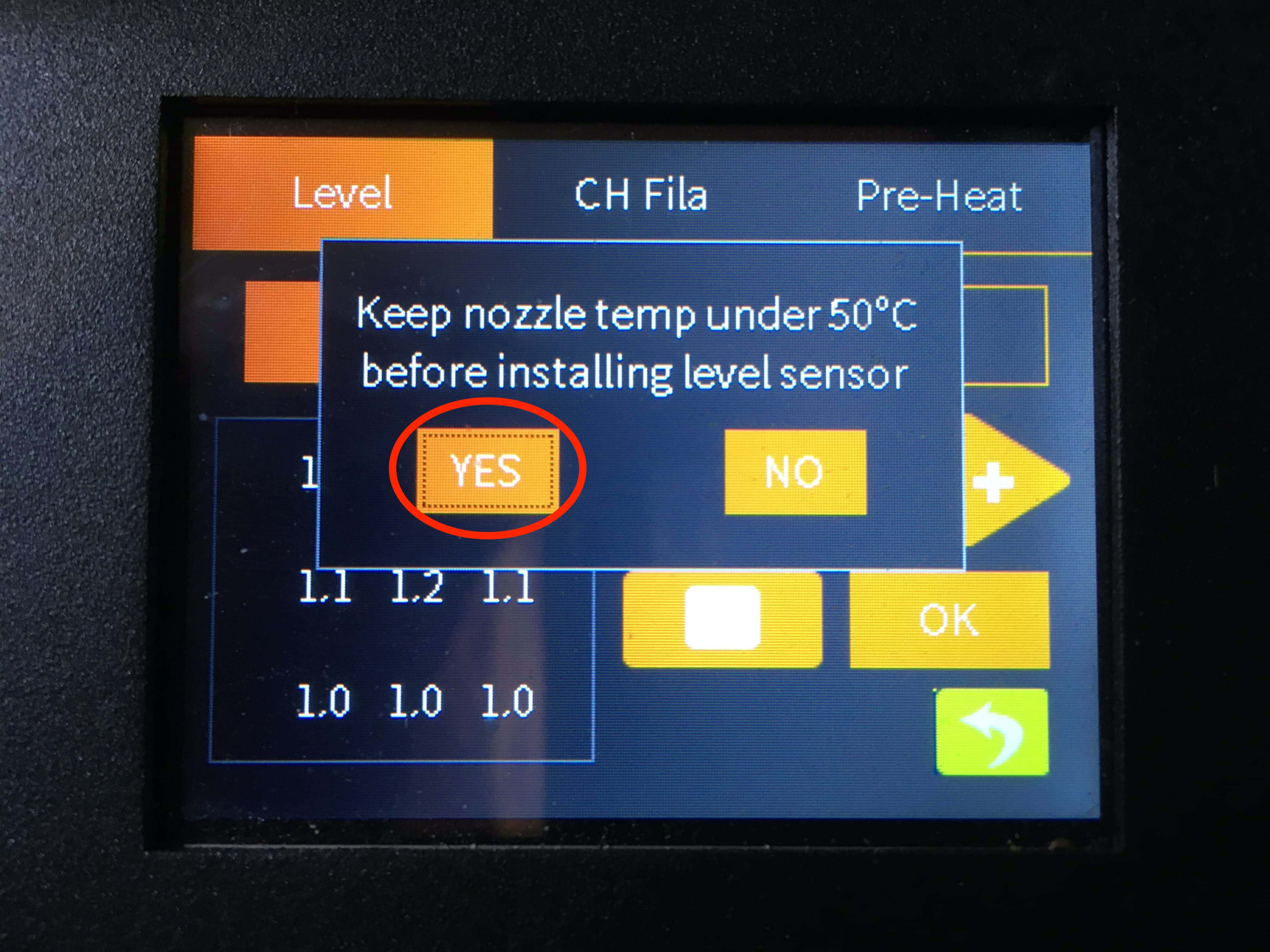 Leveling follows automatically and takes approximately 4 minutes. Measuring is done in 25 places but there are only 9 on the screen. After leveling, the nozzle goes to the center of the print-bed

Remove the probe

On the screen is a message COMPLETE LEVELING. Press OK in the bar.

Place a sheet of normal printer paper (0.1 mm thick) on the print-bed and press OK.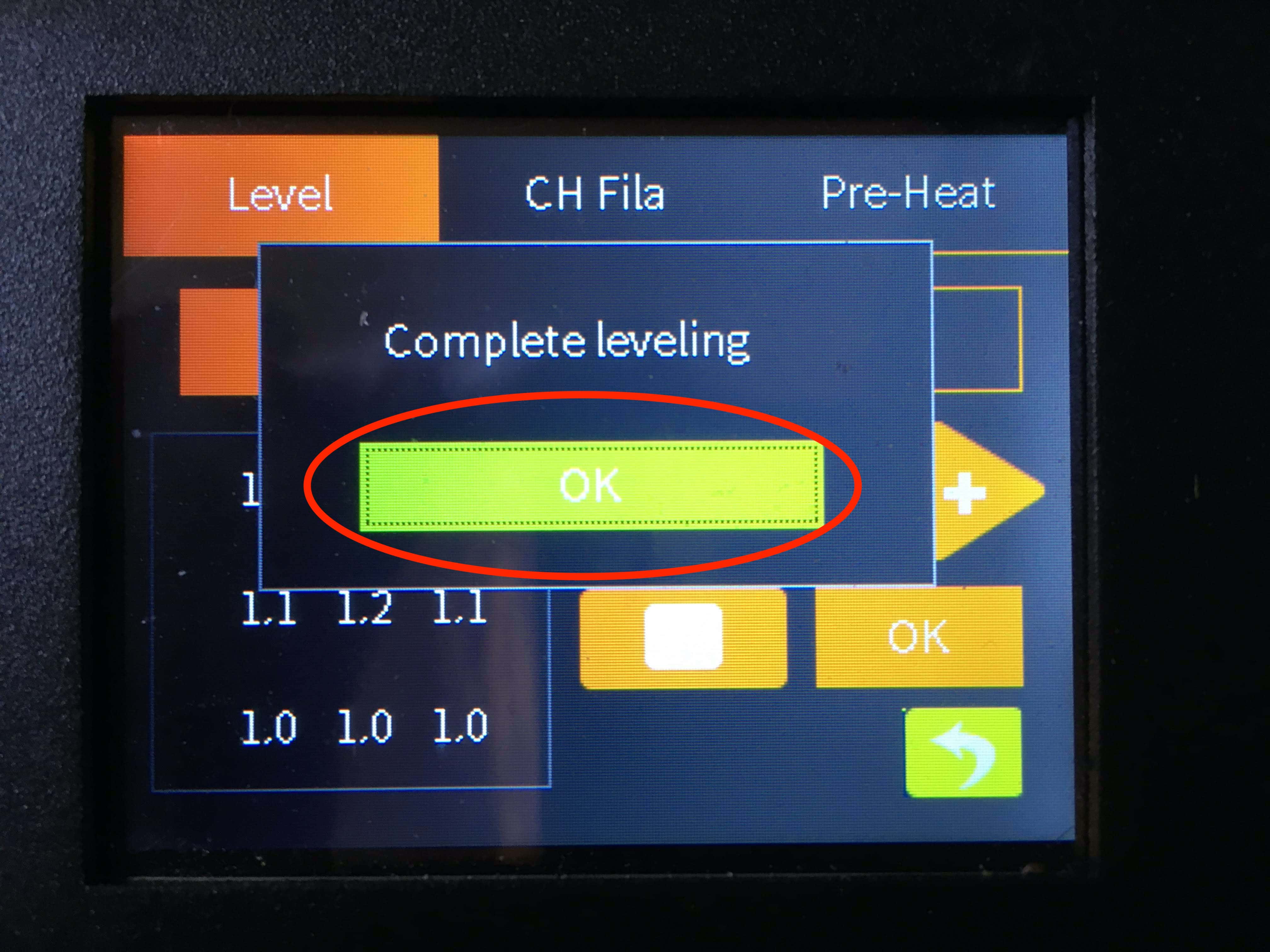 NEVER press MANUAL!


Nozzle now sinks on the paper on the print-bed.

Try moving the paper. Do not press on the print-bed.

If the paper is stuck the nozzle is too low.

Increase the distance by 0.1 mm (Arrow to the right) Press once is 0.05 mm and press OK.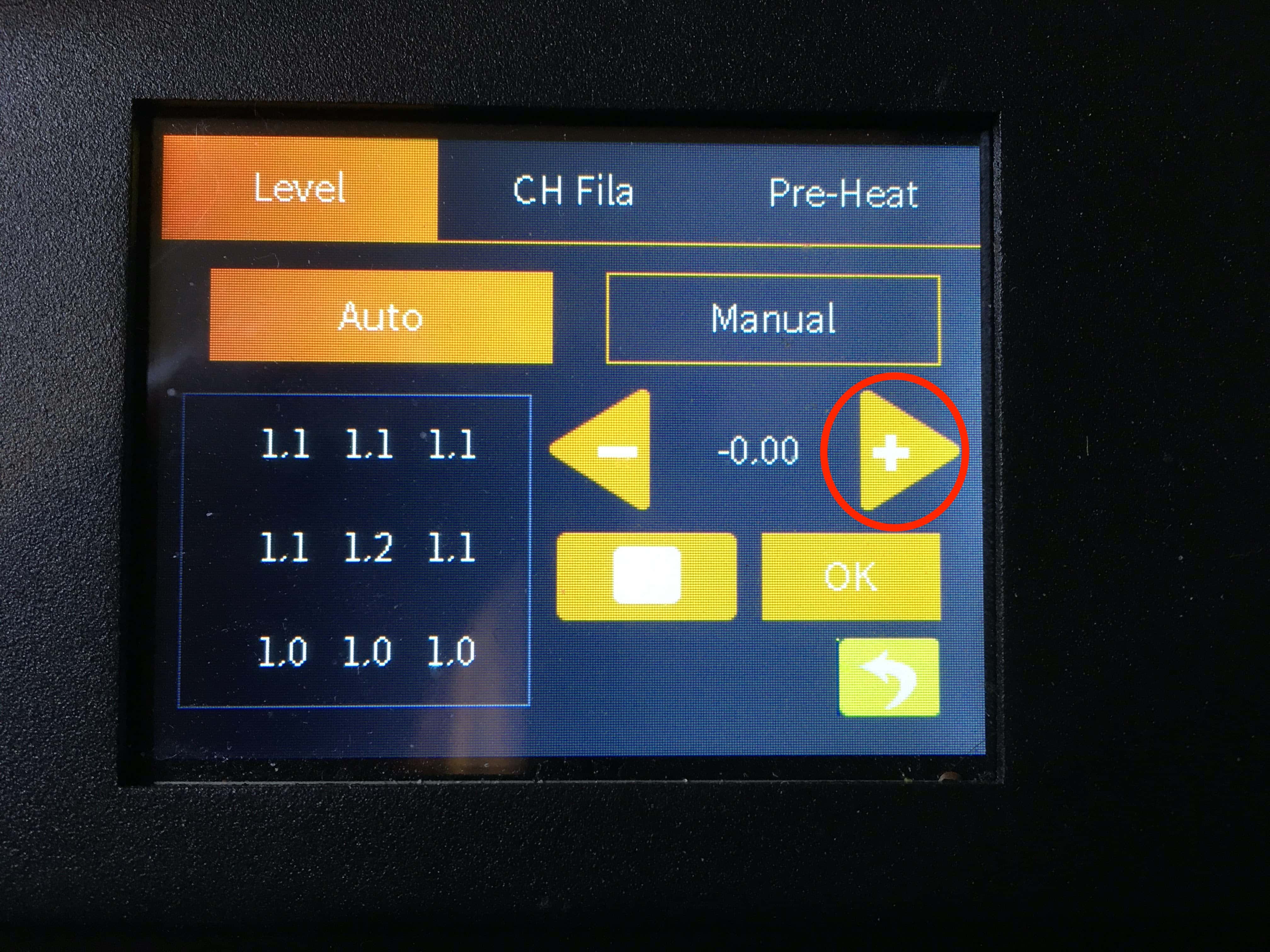 Nozzle goes up and down again. If the paper is still stuck, increase the height again by 0.1 mm and press OK.

If the paper can be moved, the printer is ready to print. Printer can now be turned off.

The leveling is now stored in the fixed printer memory and will be saved until a new leveling is made.

Check the first layer during printing. Optionally increase or decrease the distance (arrow right or left and OK)

Credit to: Hans de Bruijn