Connect with your social network account
Community rules
1. Be kind and courteous
We're all in this together to create a welcoming environment. Let's treat everyone with respect. Healthy debates are natural, but kindness is required.

2. No hate speech or bullying
Make sure everyone feels safe. Bullying of any kind isn't allowed, and degrading comments about things such as race, religion, culture, sexual orientation, gender or identity will not be tolerated.

3. Only 3D printers advertised.
Only 3D printers or directly related product may be advertised. If you post anything else it will be moderated and you will be banned.

4. Replying to posts
If you reply to a post, make sure your reply is connected with the main topic, do NOT take a topic off track.

5. All post are moderated
Every post on here is moderated - always. Don't bother joining unless you have works to share or problems to inquiry about 3D printers. That is all that will be allowed on this group.
Since the previous printed Tiger 1 tank model is so popular among 3D printer users, we'd like to share information about foldable scale models of the T-34 tanks designed by Mr. Goo Sangkwon, the CEO of FAB365 with Anet ET5 3D printer.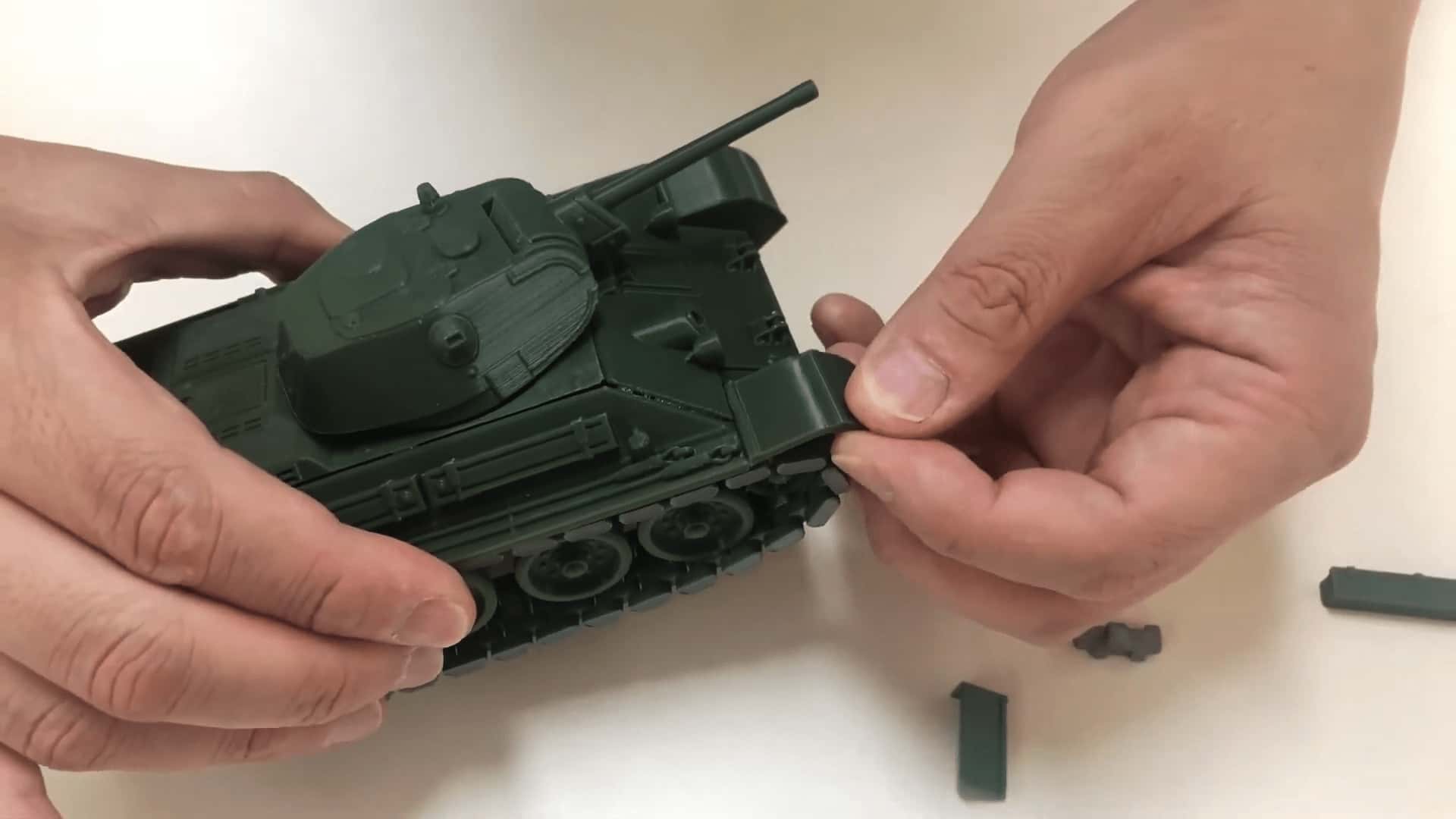 Printed T34-76 tank model by Anet ET5 3D printer


The T34 is a series of medium tanks produced in Soviet Union that are widely used to fight against Nazi Germany in World War II. It has lots of variants. Thanks to Mr. Goo Sangkwon and FAB365, we now have easy access to printable files of two foldable designed scale model tanks of the T34-76 and the T34-85.


STL file link:

T34-76 (https://fab365.net/items/204)

T34-85 (https://fab365.net/items/198)

FAB365 is a Korea based company that dedicates on 3D model design. We can find various 3D models on their website with categorizing into collections, automobile, robot, architecture, home, art and gadgets.

Among them, I like the automobile category most. And the T-34 medium tanks are certainly the most you want to print as a fan of military equipment.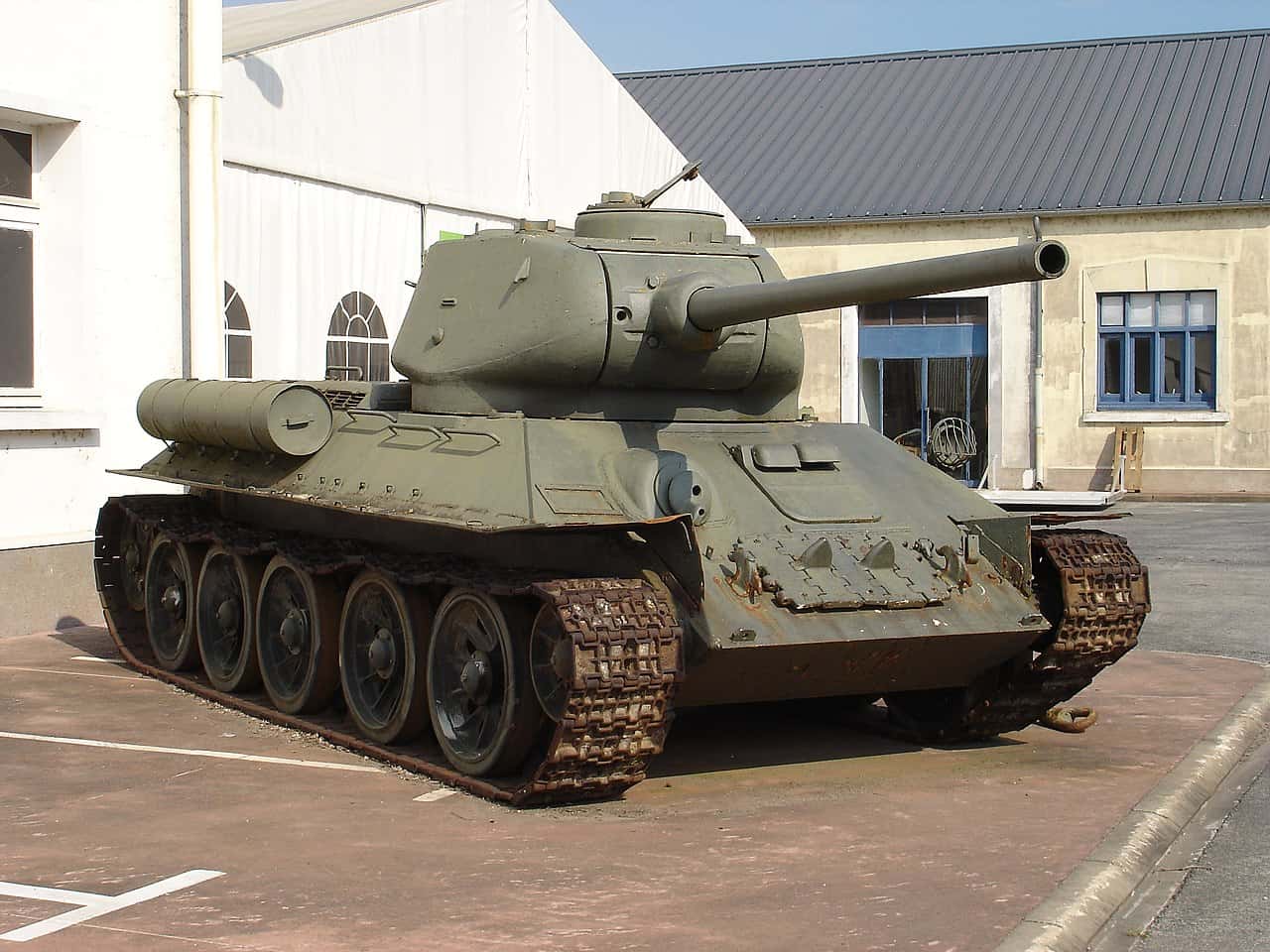 A T-34-85 tank on display at Musée des Blindés in April 2007


According to Wikipedia, the T-34 medium tank was first introduced in 1940 and became famous for fighting against Germany's Operation Barbarossa. With a 76.2mm high velocity cannon and 60 degrees slope armor design against anti-tank weapons, the T-34 tanks became "the finest tank in the world", said by German general Paul Ludwig Ewald von Kleist in 1941.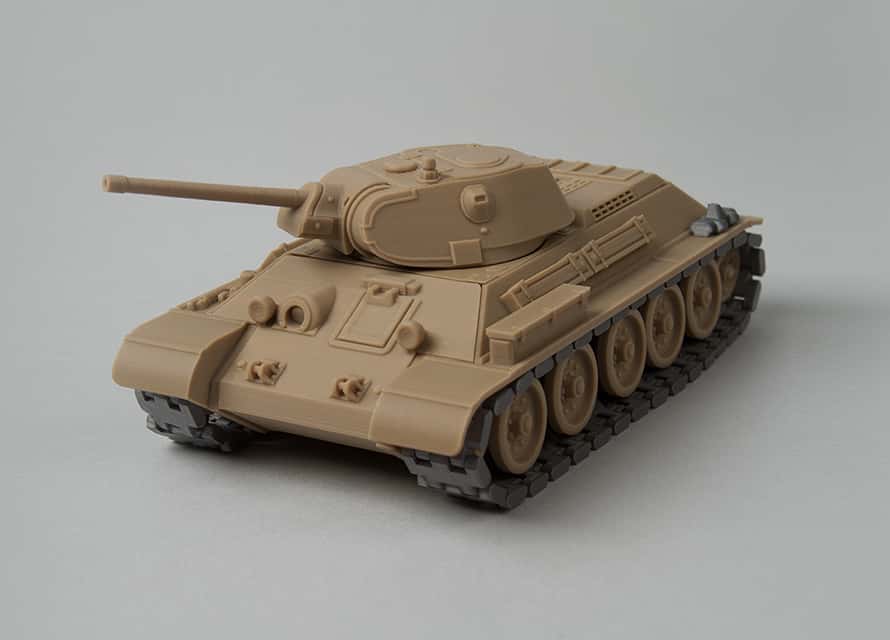 3D printed T34-67 tank



And more than 80,000 of T-34 tanks were produced and deployed during World War II. Tough it has a lot of variants, but they were equipped with a same 76mm cannon and their designs were almost the same. It wasn't changed until the T34-85 tank, equipped with an 85mm cannon, was produced in 1944. The T34-85 tank also enhanced designs on the turret to accommodate with the larger cannon.


Thus, the difference between the T34-76 and the T34-85 tank model is the shape of the turret. The T34-76 has a smaller but sleek shaped turret with smaller barrel because it equipped with a smaller cannon as mentioned above. It also has much simpler wheels but no auxiliary fuel tank with a spare track instead.


Interestingly, the main competitor of the T34 tank during WWII is the Tiger 1 tank from Germany, previously printed by Mr. Goo with Anet ET5 3D printer.


The T34 tanks have a lasting impact on tank design around the world for a long period. It's been widely deployed in many countries and there were still T34 tanks being used in 2018. No doubt you'll like them. Hurry and go print right now!